Using commercial fluorescent light tubing, Dan Flavin created light installations, making the spaces washed in vivid rainbow hues which became icons of Minimalism.
Dan Flavin 1971. – Untitled (to Janie Lee) Blue, pink, yellow and green fluorescent light
Photo: flos.com
His circa 50 years old light installations are shining bright today, still looking very contemporary.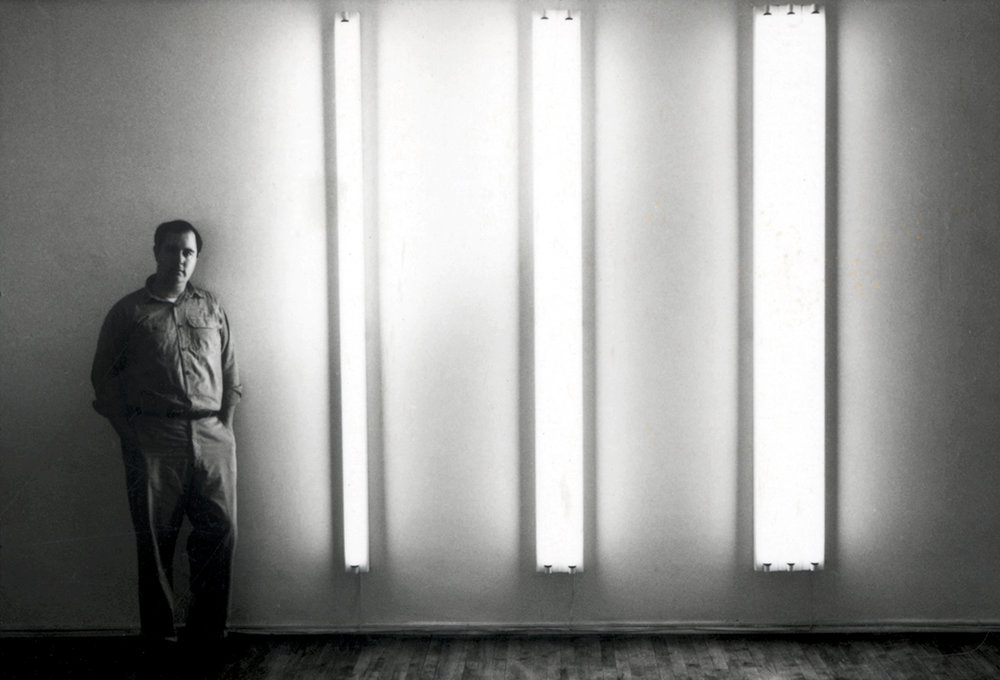 Dan Flavin 1963. – The nominal three (to William of Ockham),
Photo: tmlarts.com
While outwardly simple and direct, these arrangements produce visual effects of surprising subtlety.
Dan Flavin 1966-1968. – Untitled (to the "innovator" of the Wheeling Peachblow)
Photo: tmlarts.com
His choice of the material was motivated in part by a desire to break free from both Abstract Expressionism and Pop art by seizing on the anonymous and industrial nature of a familiar commercial product.
Site-specific installation by Dan Flavin, 1996, Menil Collection
Sources:
---