What happens when fashion and light design collide?
Many designers tried different techniques to incorporate light in to a wearable light piece.
For example, this talented Korean knitwear designer – HyunJin Yun experimented with glow-in-the-dark yarn, metallic and transparent yarn for knitting and digital printing.
She is not a simple knitwear designer because she is focusing more on e-knitting design in home design. Through her works she bring us in to her exciting visual spectacle world.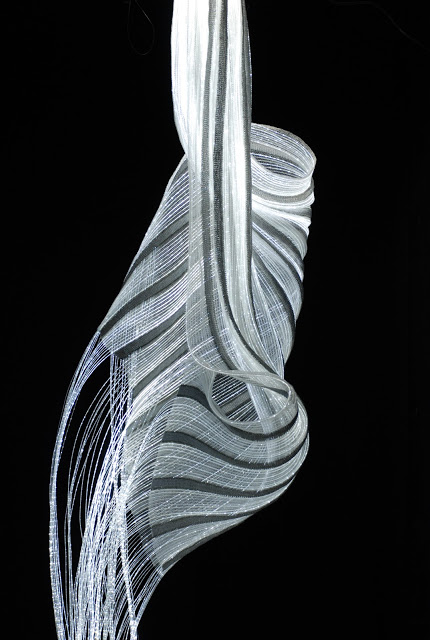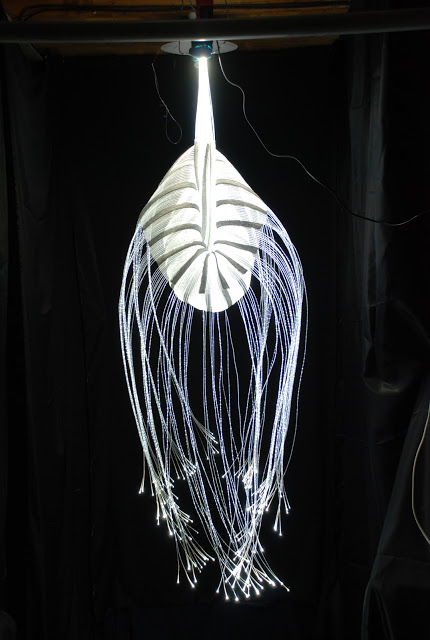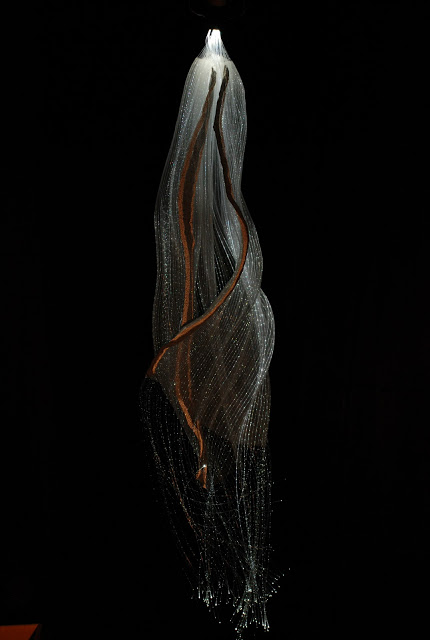 Are you familiar with the dress that moves when you look at? It is hi-tech glow-in-the-dark outfit made from the world's lightest fabric and it responds to people's gaze.
The author is Montreal-based designer Ying Gao. She used sensory technology in her dresses and they are made from super-organza and sewn in glow-in-the-dark thread.
And of course the dress that sparked the idea for this post – Zendaya's 2019 Met Gala Cinderella Dress by Tommy Hilfiger.
The Tommy Hilfiger dress changed colour from grey to blue
Photo: dezeen.com
It's not a first glowing dress at the Met gala, in 2016 Claire Danes wore glow-in-the dark dress by Zac Posen.
Sources:
flexiblefashion1.blogspot.com/
---